Are you stuck in a creative rut? Keep doing the same things the same way but wanting to try something different? When I feel that way, I look for ways to help me grow artistically, like this fun event:
Participants chose from one of three color palettes and created an item using primarily those colors. Sounds easy right? Well, it turned out to be downright tricky!!! BUT, I love the way challenges stretch my creativity.
From the available color choices on the left, I chose the palette on the right:
cedar green, bamboo, and chocolate liquer
.
I knew I had some yummy
My Mind's Eye Papers
left over from a custom order that would be perfect!!!
And here's the finished item; a MINI ALBUM, of course! But so much more!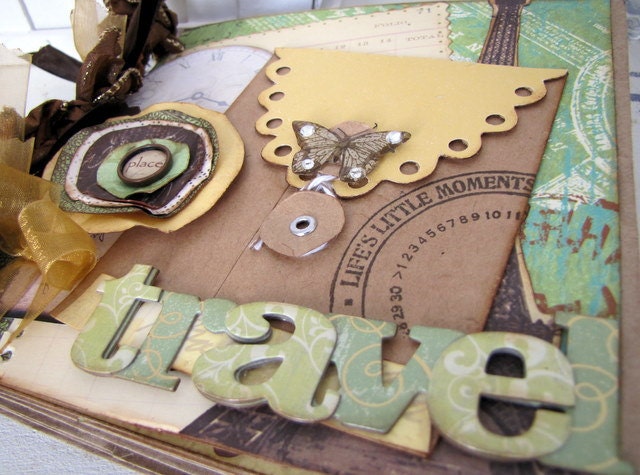 My love of travel inspired this journal/album as a place not only for pictures but also for preserving mementos from travels, like ticket stubs, programs, whatever you'd like to hold onto to remind you of your trip. I also decided not to go with so many traditional "photo mats", opting instead to have "background" area for your photos which would leave more flexibility for placing your photos.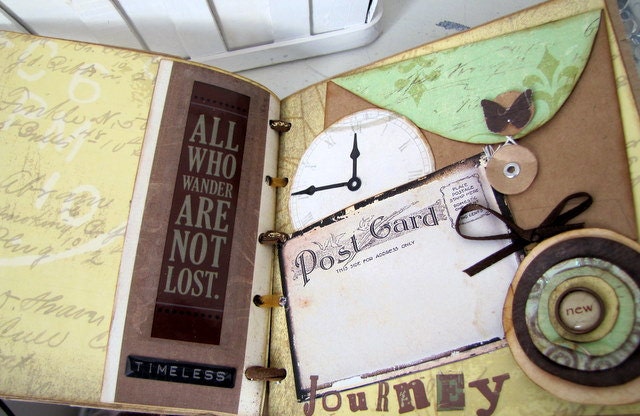 Tons of handcrafted embellishments like cardstock clocks upcycled from sticker packaging, usable kraft colored envelopes and handcut paper posies make the book extra chunky!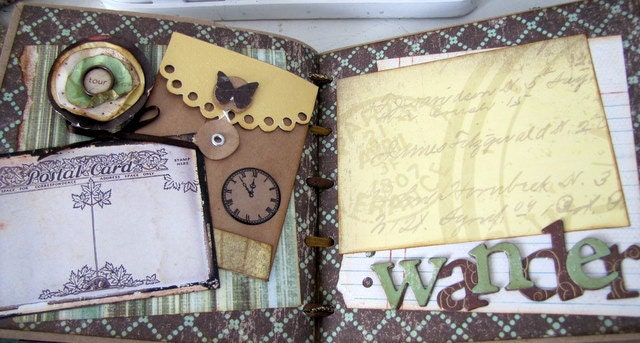 How well did I match up the colors? YOU be the judge :) Voting starts at 8 AM, TOMORROW, Oct 10th -14th on
http://www.etsymom.com/
, so be sure to stop by and PLACE YOUR VOTE for your favorite!